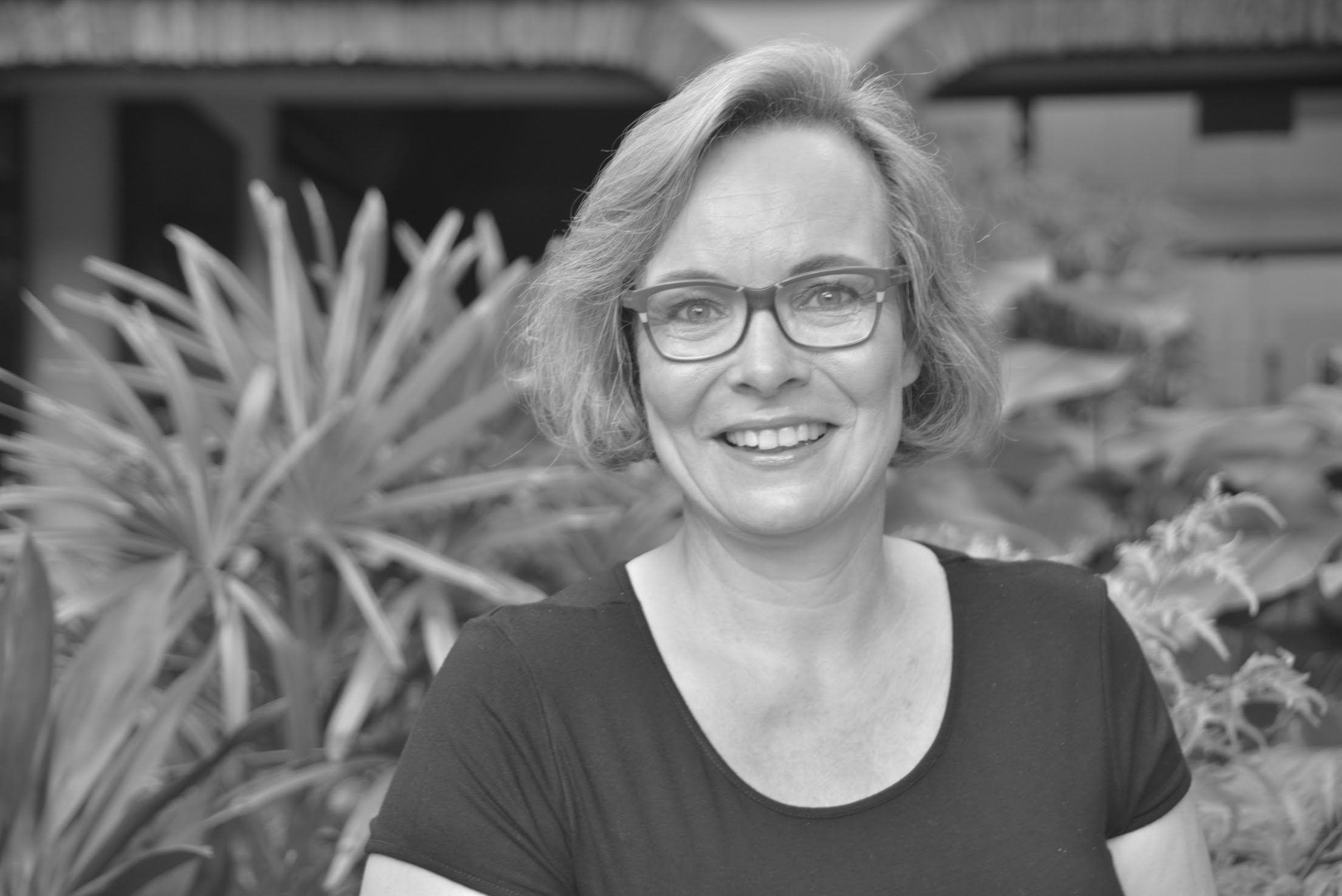 Katja Paus, Director
Katja has been in the studio since beginning of 2010 and we love having her at Tanglin Arts Studio. Katja's background lies in hospitality management as well as accounting. She has spent almost half of her life in Asia (India, Hong Kong, Singapore) with a long list of – mostly voluntary – jobs to her name. Her youngest daughter Dania is dancing 5 days a week at Tanglin Arts Studio. Her two older children Marit and Yanik left Singapore a few years ago to live and work in Australia. Marit started dancing when she was a toddler until she left Singapore. After working in the studio for 1 1/2 years as administration manager, Katja took over the ownership of the studio and runs it now very successfully under her name. She enjoys being in the studio every day, creating a welcoming and family like atmosphere for her students and team. For her it is very important that the students are not only learning dance skills, but are also having fun with their friends. Katja is always there for you and please don't hesitate to ask her any questions you may have.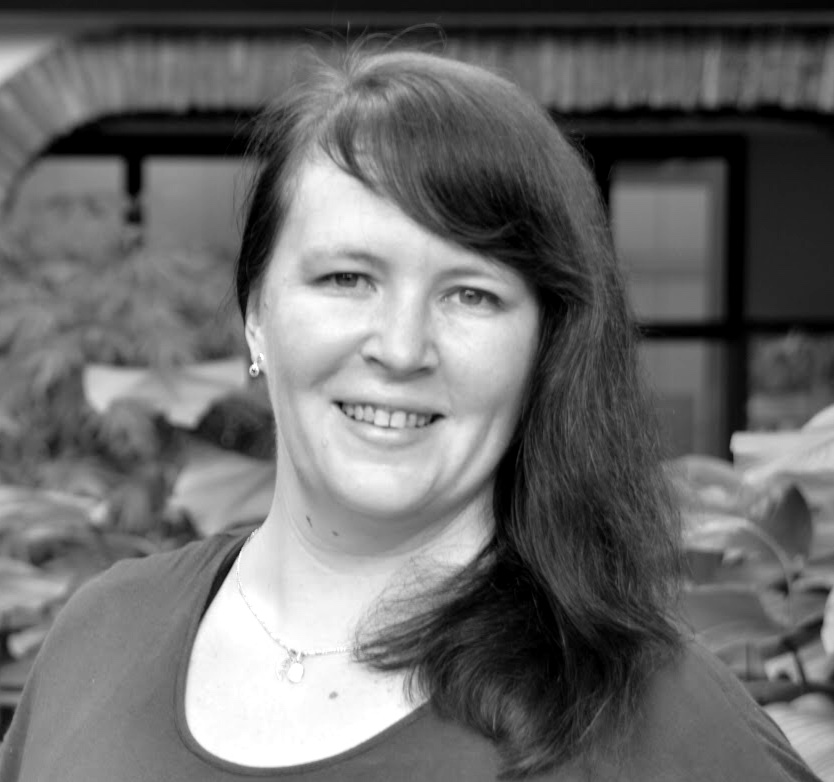 Rebecca Shanhun, Artistic Director
Teacher of: Ballet, Jazz,  Contemporary and Team Training
Bachelor of Creative Industries (Dance & Arts Management)
Affiliate ATOD
Certificate 2 in Music
Certificate in Community Sports/ Recreation
Certified Instructor for Rhythm Works Integrative Dance for Special Needs Children
Rebecca started dancing at the age of 5 in Queensland, Australia and has been dancing ever since. She studied various dance styles including classical ballet, jazz, tap, contemporary, musical theatre, drama and vocal production and studied fulltime in all these styles at various institutions.
She has completed her Bachelor of Creative Industries majoring in Dance and Creative Industries Management at Queensland University of Technology (QUT). She has been involved in many performance opportunities including modelling work, makeup & hair conventions, musicals, pantomimes and has choreographed or stage-managed for many musicals and pantomimes.
She has completed workshops with Lisa Howell and many other dance industry professionals in safe dance practise, pointe work, anatomy and body training and believes that each student is individual in their training.
She also teaches the Dance Program at Melbourne Specialist International School (MSIS) teaching and inspiring students with both physical and mental disabilities in the wonderful world of dance. Previously, she trained gymnasts in dance as part of the Elite Artistic teams of Singapore Gymnastics elite training program.
Rebecca enjoys teaching all ages of student and enjoys seeing their progress and all the enjoyment and fun that dance can bring.
Sarah Ah-Sam, Teacher
Teacher of: Ballet, Jazz, Lyrical, Contemporary and Hip Hop
Master of Dance Education with Royal Academy of Dance
Affiliate IDTA
Zumba Instructor Certificate Level 1 & 2 and Bokwa Instructor Certificate Level 3
Born in France, Sarah has 18 years of experience in dance education. She began teaching various dance classes and workshops from the age of 16 in France and then pursued her passion for dance and languages in England (Kent, Essex and recently London) for the last 14 years as well as in Mauritius.
IDTA dance teacher since 2010, Sarah's passion for dance, natural enthusiasm and "Joie de vivre" immediately are known to leave anyone following her classes happy and smiling after each session!
Sarah taught in primary schools as well as in secondary schools and adult classes in various companies and delivered unique dance programs. To-date she delivers sessions for learners of all ages in a variety of dance styles amongst which Ballet, Contemporary, Hip Hop, Street Dance, Freestyle, Disco, Bollywood, various types of African dance, Belly dance, Swing dances as well as fitness classes (Zumba, Bokwa). Sarah has a passion for ethnic dances.
She also loves studying and took a Master of Dance education at the Royal Academy of Dance to carry on about learning Dance; her lifetime passion.
Ashlee Lawson, Teacher
Teacher of: Jazz, Tap, Acrobatic, Commercial
Certified Acrobatic Dance Instructor
From Australia, Ashlee found her love for dancing at the age of 3 and has been trained in all facets of dance. Ashlee completed a Diploma in Commercial Dance & Musical Theatre at the Australian Dance Performance Institute and then went to complete a contract with Norwegian Cruise Lines. Ashlee has competed nationally for hip hop, been in various film clips & TV commercials, and performed at various corporate events, festivals & various nightclubs nationally & internationally. 

Ashlee was a previous Brisbane Silver bullets cheerleader for the Brisbane basketball team in Australia and is currently teaching overseas. She looks forward to being able to teach & share her experiences with the students.
Lisette Mantel, Office Manager
Lisette Mantel joined the team of Tanglin Arts Studio in May 2017. Lisette is married and has two children, Charlotte 8 years and Robin 6 years. Lisette and her family moved to Singapore in 2015 and after settling in she was looking for a new challenge. Prior to her move to Singapore in she has been working in the Netherlands as a secretary in the financial/consulting branch of a Dutch Bank. Lisette great passion is to deliver a great customer experience and make the studio life of our parents, students and team enjoyable and easy.
My 8 year old daughter just loves all her dance classes at Tanglin Arts Studio. The teachers are warm and caring, yet very focused and really push the students to be their best. I'm thrilled with how much my daughter's confidence has grown. The year end show is really well done and showcases all the students' hard work. And if that's not enough, the new facilities at the Hollandse club are lovely and a great place to be when waiting! I highly recommend Tanglin Arts Studio, you won't be disappointed!
Kristin and Natalia Villamizar